MESSAGE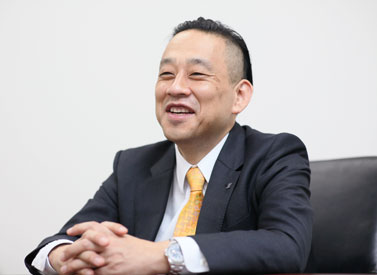 The word "KOHKEN" in our company name, KOHKEN FOOD & FLAVOR, represents two Japanese words;
the first meaning "to research and develop flavors" and the second meaning "contribution."
Our company contributes to the everlasting growth of our clients around the world by researching flavors from a global perspective so that we may create and offer the best possible products.
Presently, KOHKEN FOOD & FLAVOR develops and handles a wide variety of food ingredients centered on flavors. As your unrivaled and optimal partner, we provide food flavors originating in Japan with an emphasis on nature in line with the main concepts of "traditional Japanese," and "deliciousness." We supply natural extracts and original food ingredients all while promising quality consistent with Japan's stringent regulations on food safety and security.
We take pride in the fact that we have forged mutually-beneficial relationships with you, our clients throughout the world, and are now able to contribute to your everlasting growth.
Shinya Nakajima, CEO
MISSION

We bring smiles to the faces of people all over the world through food & food flavors.
VALUES

Always appreciate & respect people to establish mutual trust.
Rise to all potential challenges & create new value.
Uphold legal compliance while promising food safety and security.